In this tutorial, you will learn how to use the router engine with a simple example.
The aim of this example is to create routes to visit seven landmarks in Kyoto using two vehicles.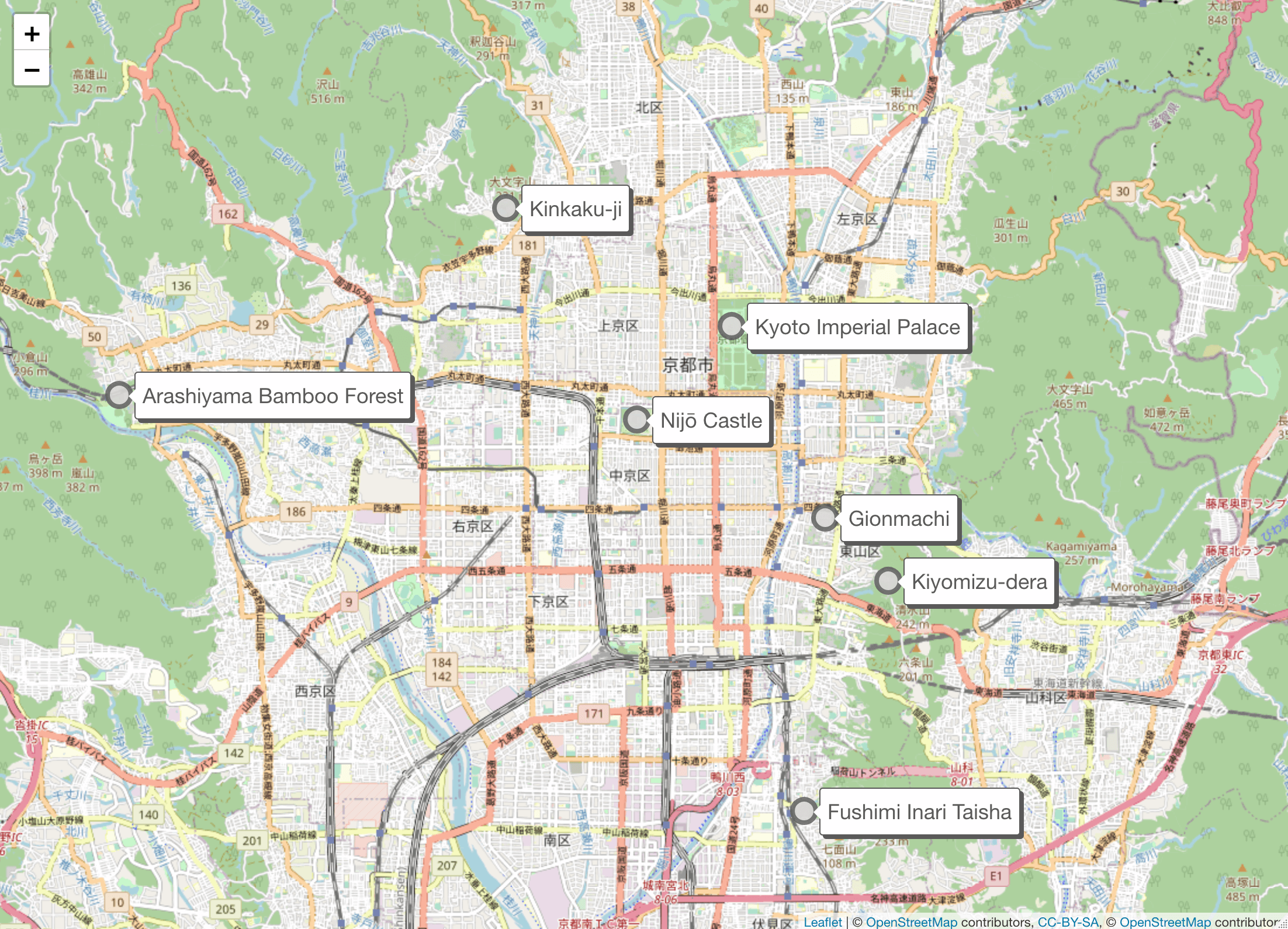 Save the following information in an input.json file (see input and output for more information on working with input files).
To proceed with running the example, create a main.go file and use the code snippet below.
To execute the example, specify the path to the input.json file using command-line flags and use jq to extract the solution state (see runners for more information on building and running programs).
The solution should look similar to this one:
You can see that one vehicle has six stops assigned and the other just a single stop, which is the farthest from the others.
See the router engine overview page for additional options that can be added to extend this basic example.