The route package exposes the router engine. The Nextmv router is a convenient, simple interface for solving various types of vehicle routing problems (VRP) and single vehicle problems (commonly known as the traveling salesman problem, TSP).
router employs a hybrid solver with two search strategies: ALNS and Decision Diagrams. router receives a set of stops that must be serviced by a fleet of vehicles and a list of options to configure. Several default options are provided, such as measures, to make routing problems easier to solve. router returns routes for each vehicle, a list of unassigned stops (if any), and search output statistics. In this tutorial, you will learn how to use the Nextmv router with a practical example.
This example aims to create routes to visit seven landmarks in Kyoto using two vehicles.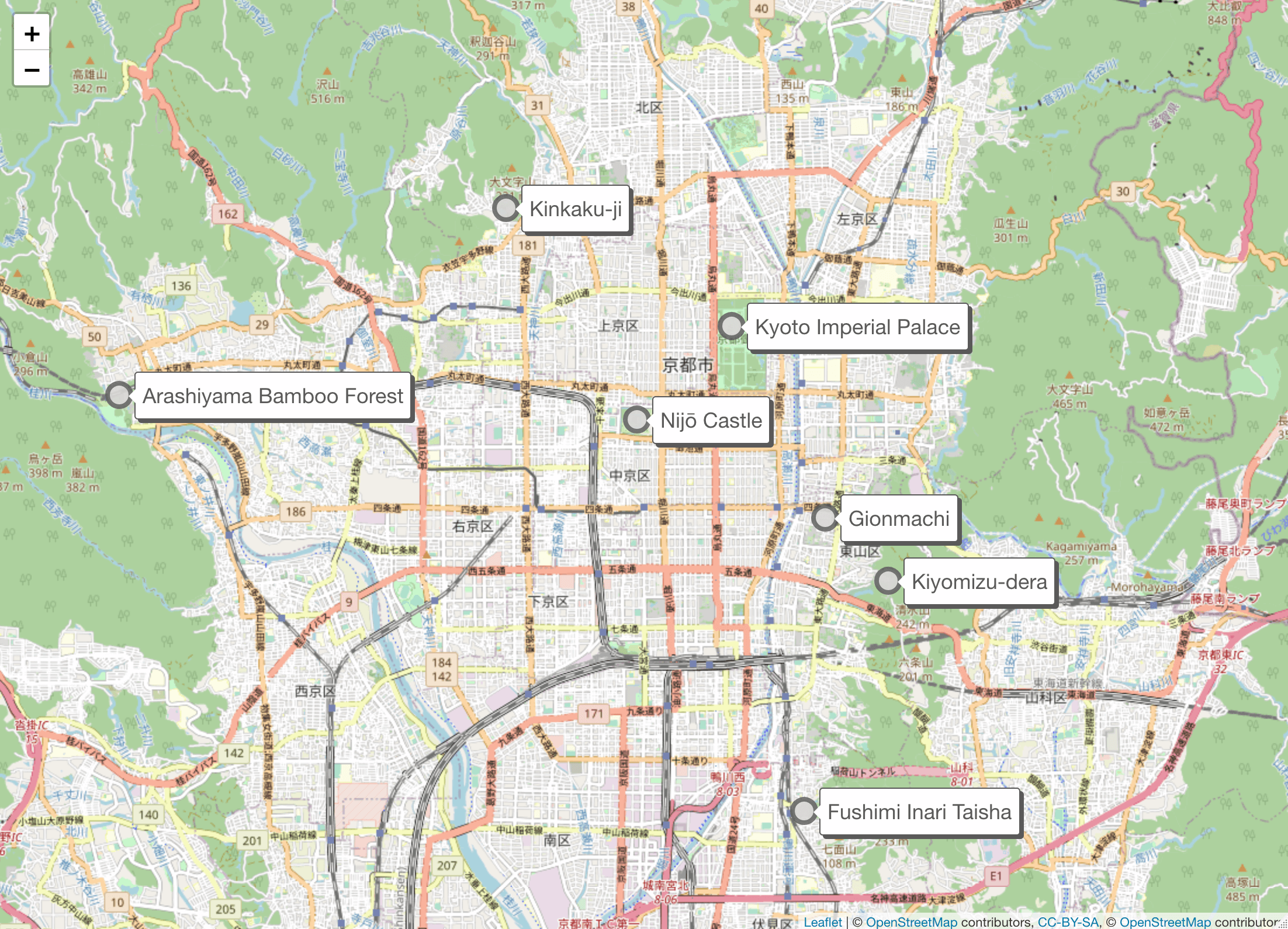 Create a Go module called router. Start by creating a router directory somewhere in your workspace.
Change directories into the router folder.
Initialize the Go module.
Now add the Nextmv SDK to your dependencies.
You should now have a go.mod file that looks like this:
Save the following information in an input.json file.
To proceed with running the example, create a main.go file and use the code snippet below.
Your application should roughly contain this structure:
To execute the example, specify the path to the input.json file and your output.json file using command-line flags. Limits are also specified for the solver duration and diagram expansion.
The solution should look similar to this one:
You can see that one vehicle has six stops assigned and the other just a single stop, which is the farthest from the others.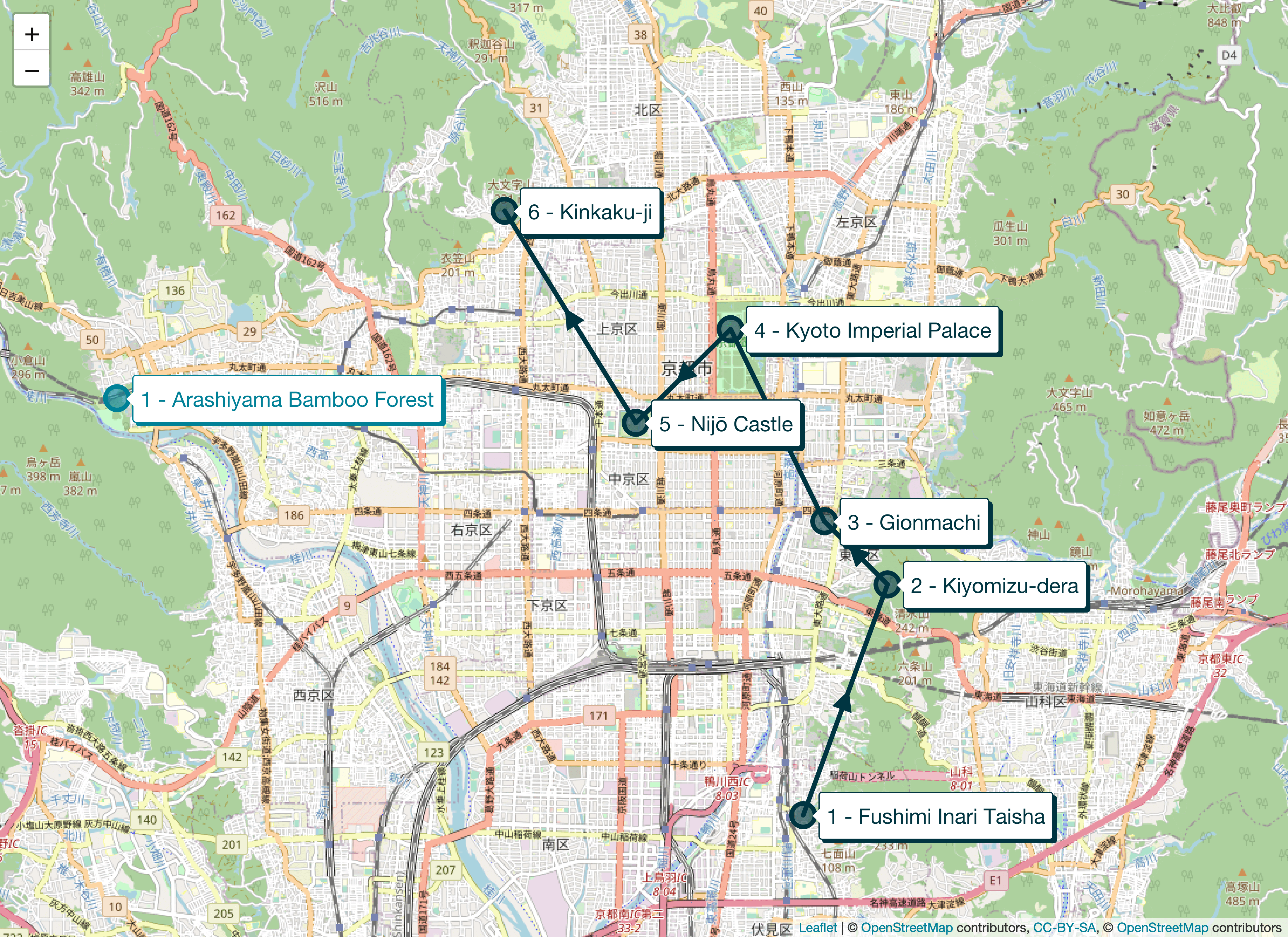 See the router how-to guide for additional options that can be added to extend this basic example. For further understanding of how router works, check out the router technical reference.